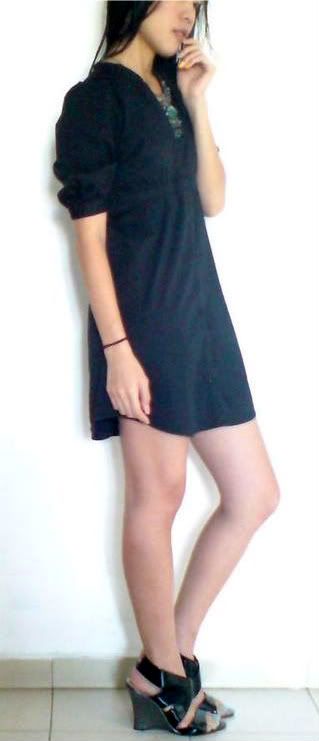 Dress shirts are one of my favourite things to wear, and this particular one from H&M is my favourite! It's super comfy, and I can go casual / dress up with this easily. Plus, I like the length of the sleeves.
I paired this with an insane pair of heels. Believe me, it's so hard to walk in them even though they are relatively strappy. I think it's the tapering of the heels. I feel like I'm falling over sometimes! But they look good with the dress :)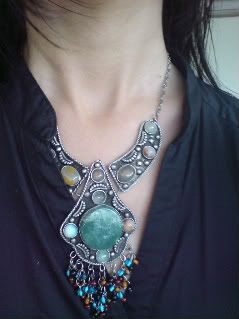 Pairing it with this necklace, which I adore. I've been looking for a statement necklace for a while, and I found this at a little shop in Holland Village. I love it!