picture from style.com

Channeling Chanel Iman... I loved the dress but it is supposed to be boat neck with buttons on the sleeves. I like the off-shoulder look but it is a little awkward on me.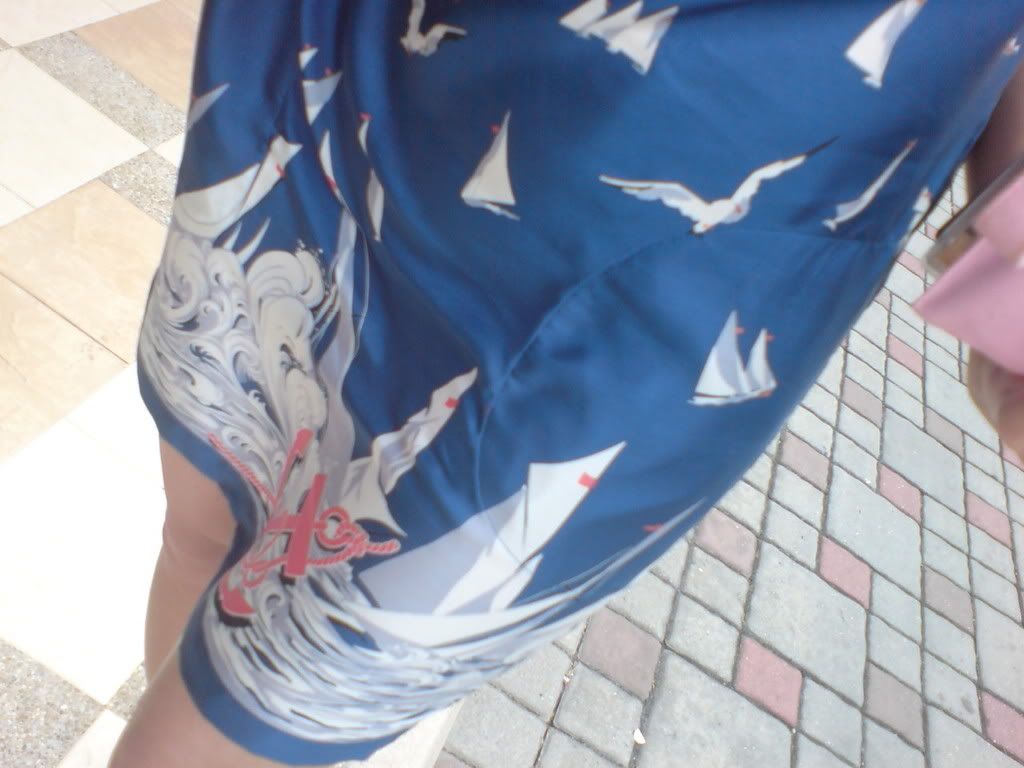 The blue is very rich, but my camera doesn't capture it properly!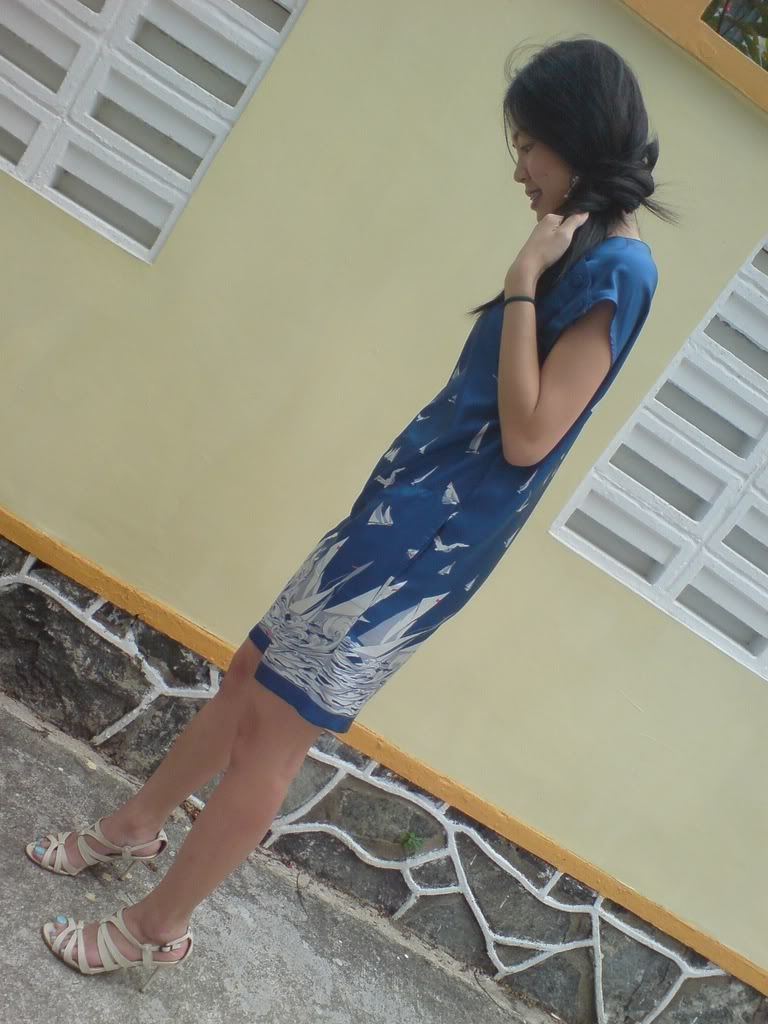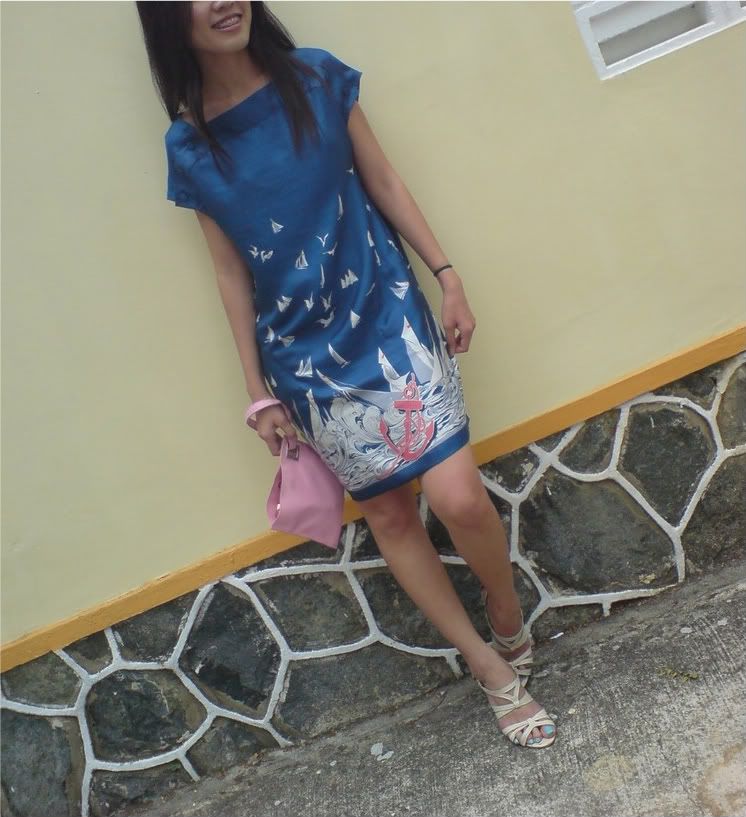 I don't have blue shoes so beige with blue nails it the best I can do!