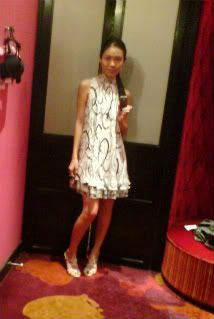 There was this really gorgeous changing room at Tangs. Like a boudoir! The colours of my dress fit perfectly into the all red / brown / orange background.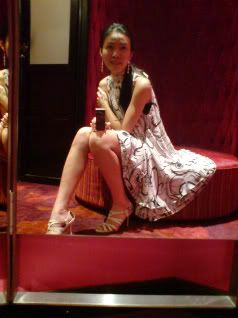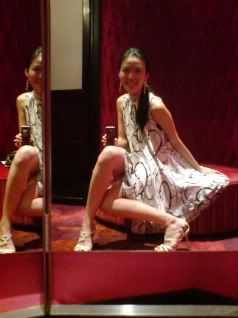 I love how floatly and wispy this dress is... really fun to wear and it's also super comfortable. I took off the belt it came with because I wanted it to look for floaty and I really wanted the right silhouette. The only thing I'm missing? A motion shot of me twirling and the dress floating around me. :)
Paired this with Pretty Fit shoes.