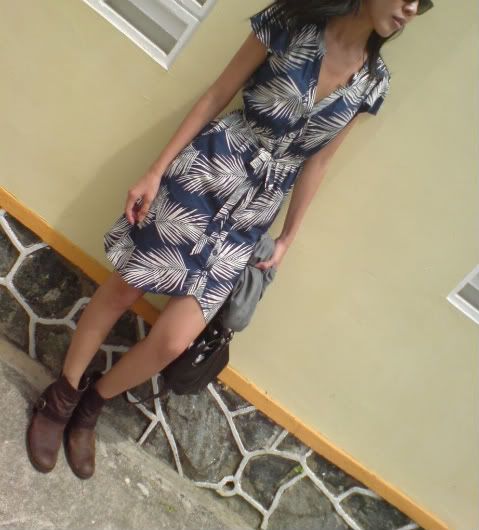 I recently bought a dress from
Cotton On
, this really great clothing line from Australia. I really like their laid back style, and even their dress up clothes are really pretty yet casual. And the best thing? The dress is only 35bucks.
I wore it out immediately on a shopping trip with CJ. We saw this chair at a furniture shop... It's called the egg chair. Mixture of futuristic shape with traditional materials and handiwork. Amazing.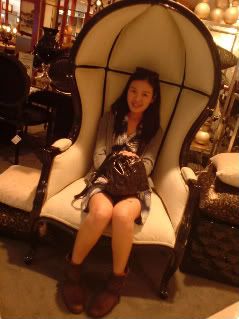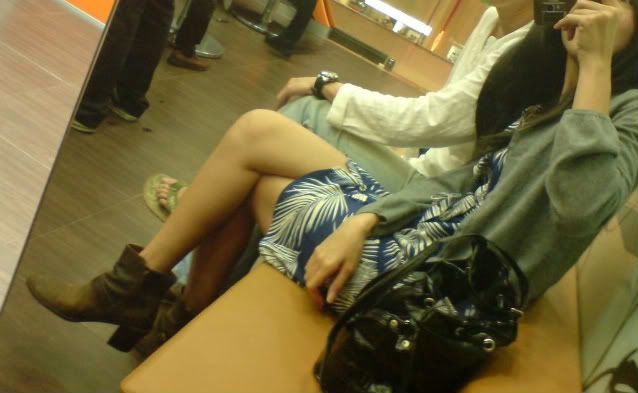 The dress is really comfortable, and it's perfect for the hot weather, what with the flappy sleeves. A little country and a little hippie. I love it!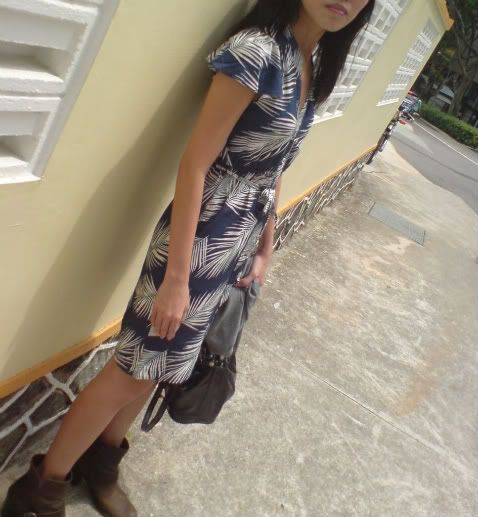 I pair it with, What's What byAerosoles boots, black duffel bag, grey cardigan, Ray Bans and this cute charm necklace from mykillerheels.